They say that beauty will save the world. Ukraine is beautiful.
We invite you to plunge into the world of Ukrainian beauty through the amazing art.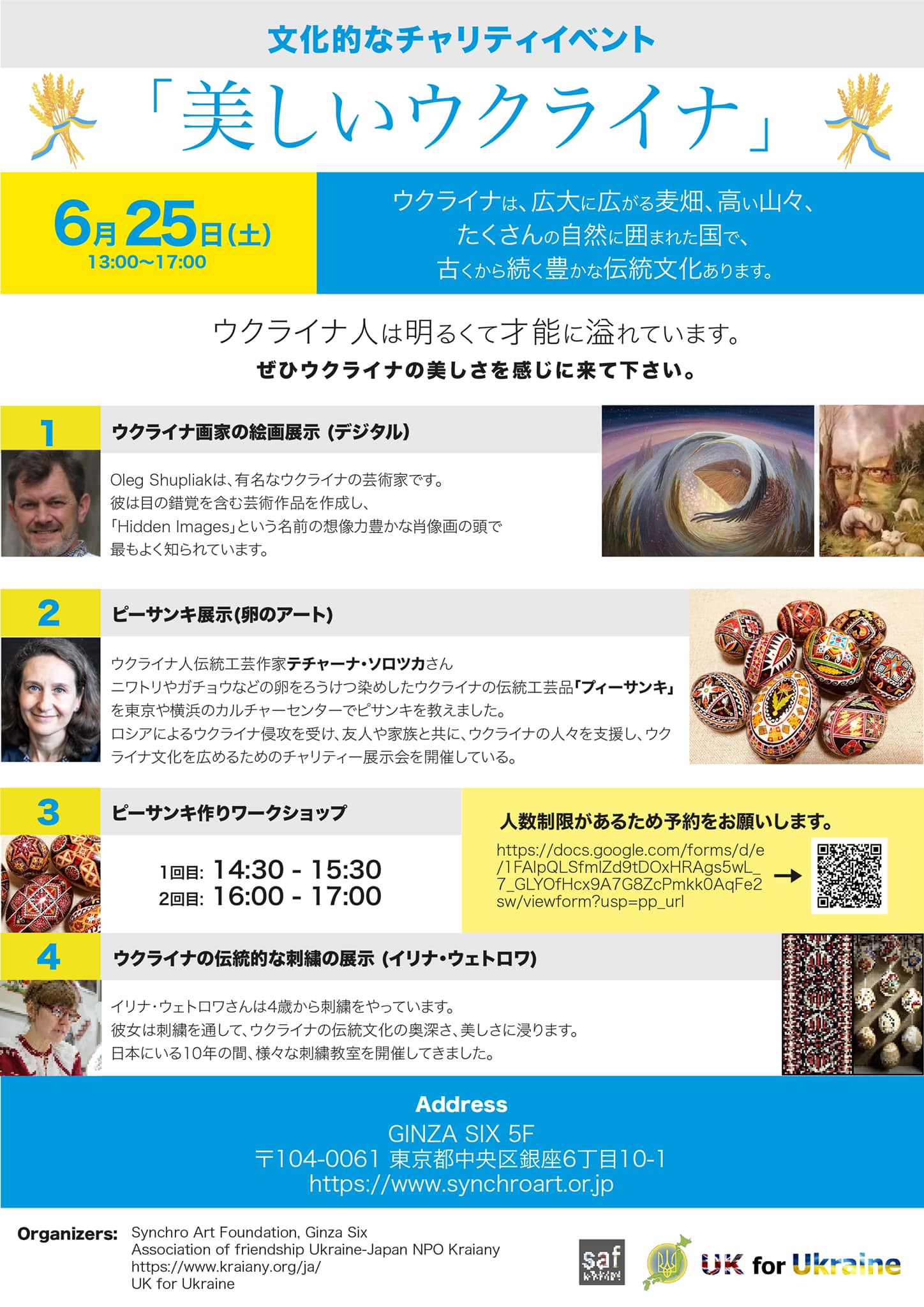 Event organizers
SAF Synchro Art Foundation, F5 GINZA SIX
Association of friendship Ukraine-Japan NPO Kraiany
UK for Ukraine
With the support of the Embassy of Ukraine in Japan.
To participate in pysanky workshop you need to register at the link below.